Fort Worth
Travel wise, today felt a little perfunctory. I was in Fort Worth so I went and saw some sights but nothing was earth shattering & if I hadn't passed through Fort Worth, it wouldn't have been a big deal.
I don't know much about Fort Worth or Texas history in general. The Stockyards are remnants from the Old West. As you drive down the streets of downtown Ft. Worth near the Stockyards, the city has the look & feel of a Western movie. It's Texan.
I walked through the Kimbell Art Museum. One of the north wings was being reset for the next exhibit, so all of their European art was a miso-mash in the other gallery. The attendant said they put everything they could fit regardless of time period into the one gallery, which made it really fun to walk around. Seeing art organized by time period is educational but it's fun to see things jumbled together or organized by theme. Why not have something Neo-classical next to a Picasso? It made for an interesting hour or so.
I also took a quick walk through the African & Oceanic gallery but skipped the paid Asian tour. I've seen some really interesting Asian art collections and didn't feel the need to pay & see this one.
Afterwards I had an okay lunch near the Stockyards. I'd googled "chilaquiles in Fort Worth," but when I got to the restaurant I ordered the special rather than my original craving & it was okay. Nothing special. You can't win them all.
Tonight I'm in a tiny house Airbnb in Waco, Texas.
I want to see Waco Mammoth National Park & check out Hill/Wine Country. Also, at some point I wanted to stay in a tiny house, just for the experience of it. I'd looked at one in Utah but wasn't jazzed. I looked at hotels for tonight in Waco & wasn't jazzed, so when I was that there's a tiny house Airbnb available, I took it. It's cute. It's a hotel room as a house, with a hot plate, basically. Nothing too exciting but now the tiny house thing can been checked off the list.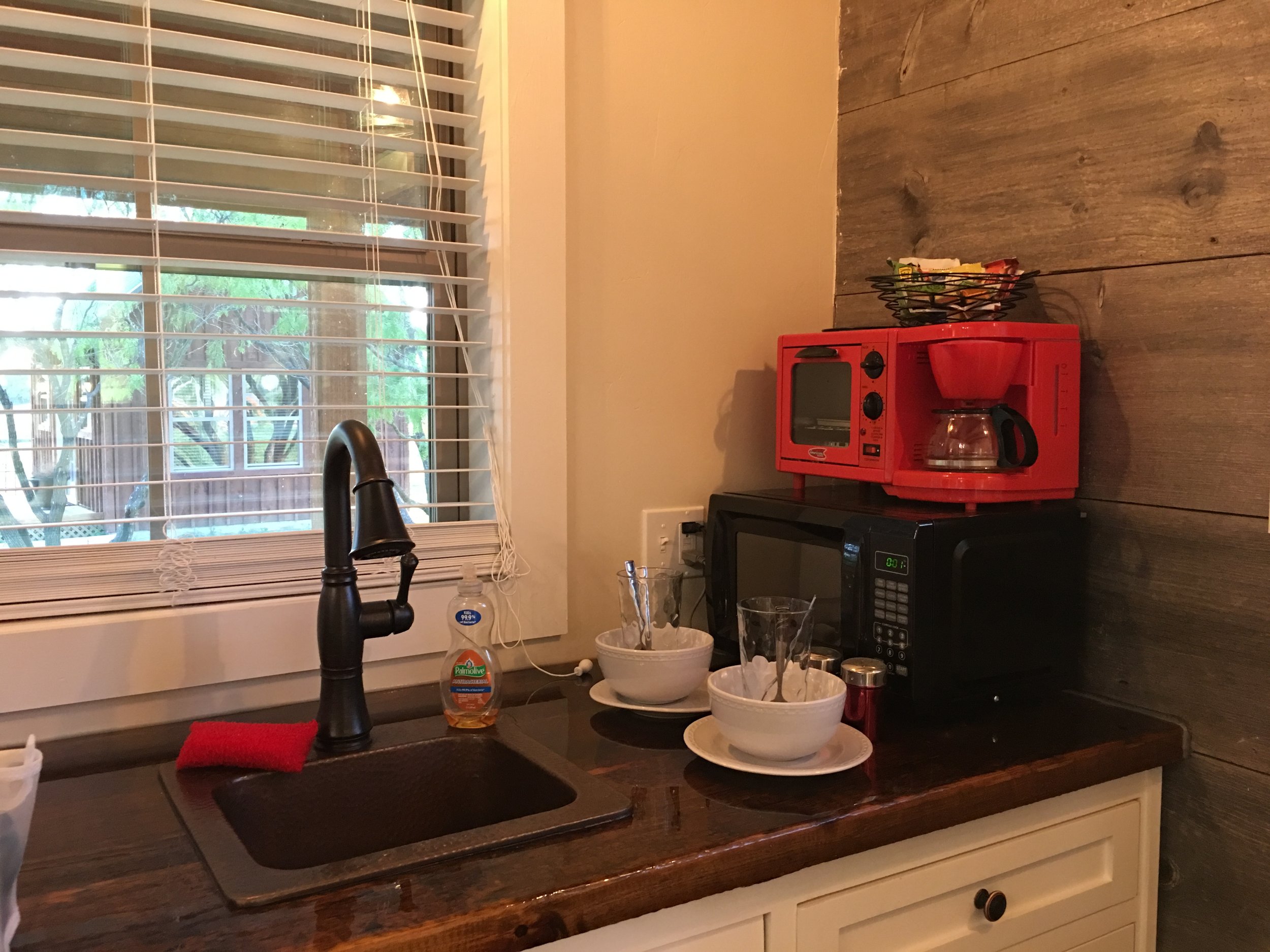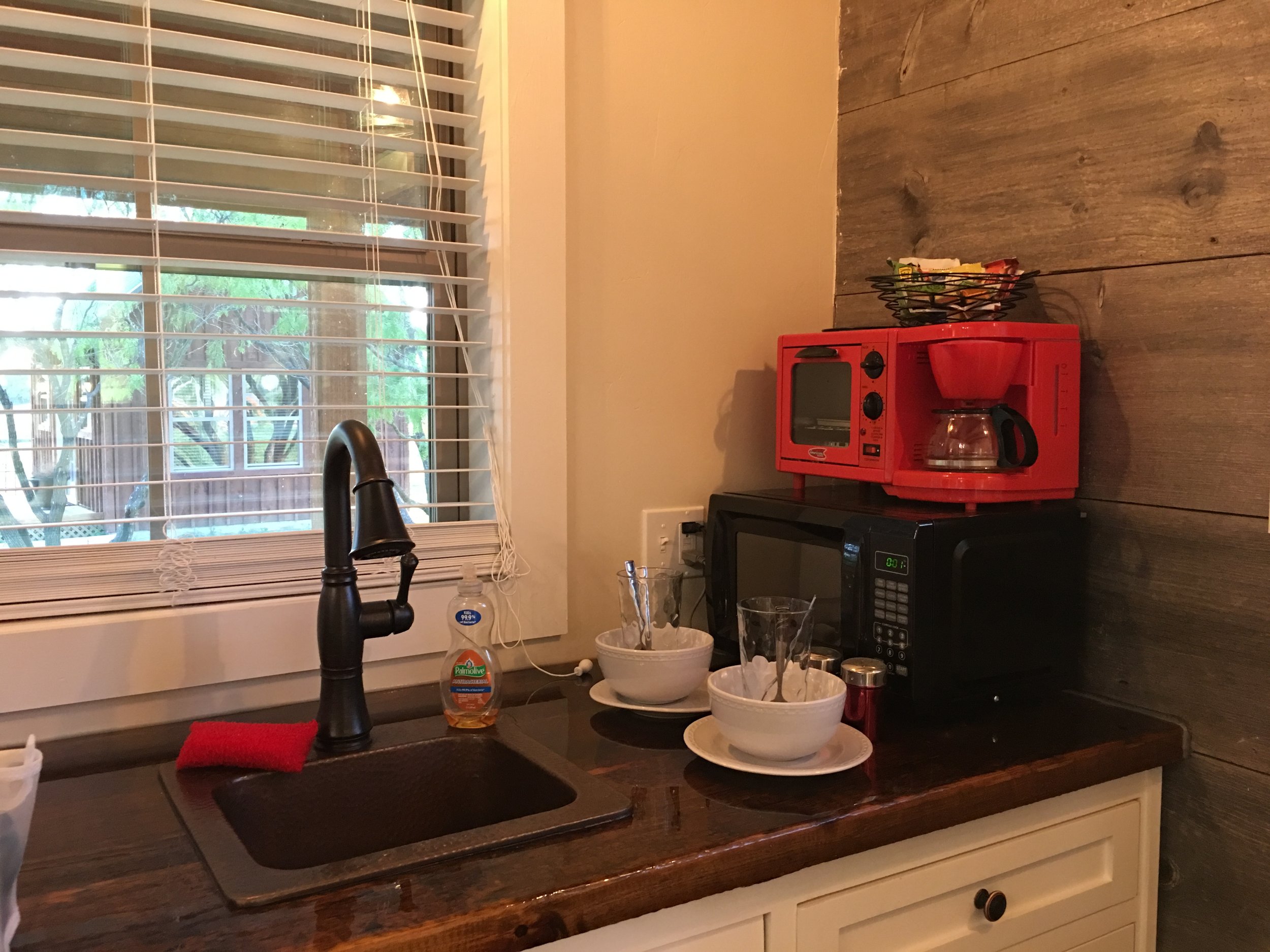 Tomorrow night I'm staying at the Rarumpelpunzeldornaschenwittchen B&B, because of it's name and there is wine nearby. That should be fun.